News for the 'NYC Episodes' Category
I hope you like jammin', too

nyc | 06.10
NYC episode #2: The Tour Bus

Sometimes, the after-party can be a lot more fun then the actual event itself. I use the term "after-party" loosely…Let me explain. After a good night of joltin' positive vibes, I often consider those times when you're standing outside with a group of randoms conversing over the event/smoking/drunk bantering/bullshit & party – whatever – an after-party because once you catch that wavelength with certain people, you know more fun is in store. Not the Kellz remix to ignition kinda of fun, just simply good ol' wholesome interacting with PEOPLE peoples. Whether it's just hanging out in the parking lot for the rest of the night, or moving it on to another locale, the fun that often goes along with it is enough for me to label it an after-party. And anyway, once you decide you want your night to continue, it usually leads to a whole 'nother chain of events that can outshine the reason you went out for in the first place.
Upon arriving onto the cold tour bus, Kristi and I announced that we had to do a number 1 (forreal, I think Kristi even assured everybody that it wasn't a number 2). Post number 1 (Kristi later told me that they thought I was doing Coke in the bathroom.. ew, not my thing – I move at turtle speed when Im hammed), we snuck back into the tiny bathroom and started giggling and whispering about the spontaneity of it all (we both arrived in separate cars). Once we calmed down, we looked (1 foot) ahead and saw our mirrored selves staring back at us, rosy cheeks and all. What do 2 inebriated girls do when they find themselves alone in a bathroom with good lighting, a huge mirror, and a camera? They take photos of themselves of course. After we were satisfied with our self-portraits (more like Kristi was satisfied with our shots *cough cough*.. more on this another time), we mirthfully barged out of the bathroom and checked out the rest of the tour bus. Sense suddenly hit one of us (I forget which one), and blurted out "Where the hell are we?!" "Jersey, mayne," our host laughed. "JERSEY!?" we crowed back, sides splitting so hard our bellies ached. "Yeah, Jersey Waterfront!"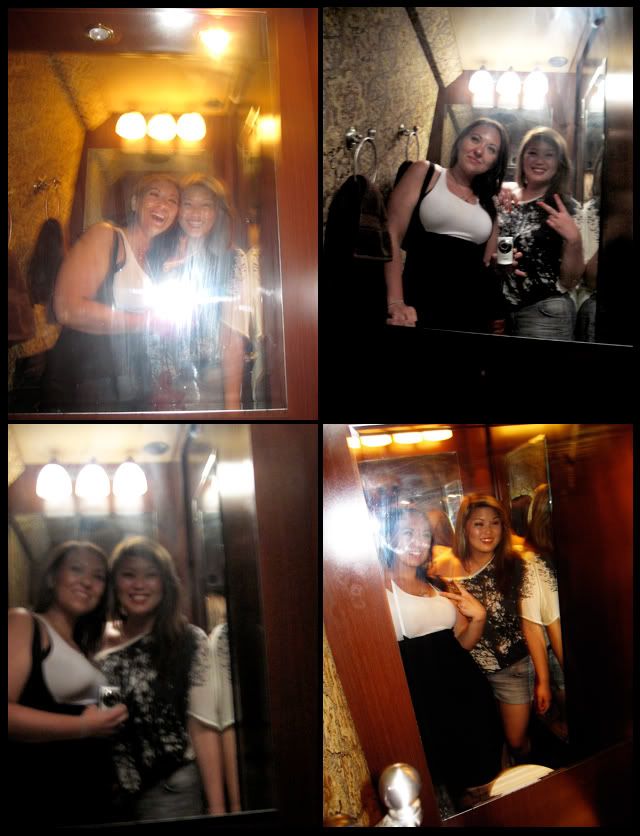 The reasons how and why we got onto this tour bus, and who the tour bus belonged to is not relevant in this story. I will say though, the bus was pretty pimpin, and was parked right out in front of the Sheraton. Right by the Jersey Waterfront, indeed.
When planning for our trip, we had a list of things that we wanted to do. We were content with the fact that we were not going to check every single item off that list, but we definitely wanted to see the view of Manhattan from the Jersey Waterfront view. That being said, we had certain things planned in advance, but most items like this one, was not.
This impromptu encounter is the exact reason why I love leaving things to chance. So often we rack our brains on the HOW. I mean, it's what we've all been taught growing up! "How are you going to find a job?" "How are you going to get your money?" How How How? I am definitely not saying those questions are irrelevant. The focus on "the how" beforehand is not as important as just simply trusting that the universe will bring you what you need in proper time. You just need to know what you want. We only know of the options learned from our past experiences… it's impossible to even fathom the possibilities in this world… they are endless. Next time you have your panties tied up in a knot, worrying how you're going to survive or make your next move, just chill and trust. What's meant to be won't pass you by… besides, isn't it more fun to discuss "the how" after "it" all happens?!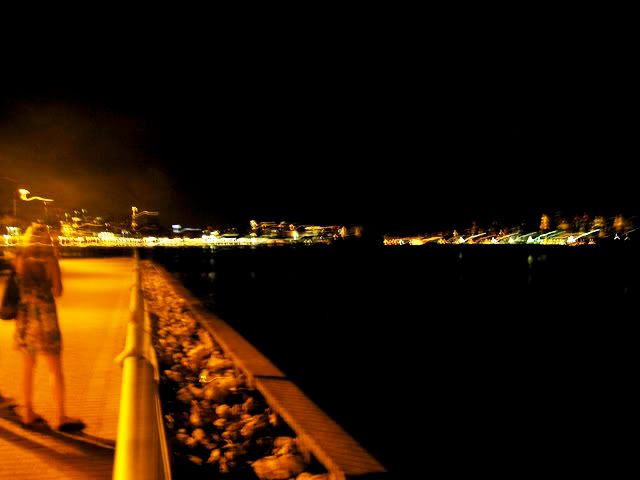 The after-party was a success: walking along the waterfront, fatties in rotation, cracking jokes ("sherington", aries men), good conversations, sippin on Vitamin water (hydrating is key), tons of laughter all around.
And, the view was glorious.
The aftermath… (more…)
NYC episode #1: Revive Da Live Big Band, Nicholas Payton and his SeXXXtet w/ Talib Kweli (6/24 @ Le Poisson Rouge)
It's been a little over a week since we came back from NY. With 3 failed attempts at trying to blog about the trip, I've decided to just post sporadic stories from now on, photos and all. It's hard to sum up a good vacation that was fulfilling in ever single way in one sitting y'know!? Moving forward…
So this isn't really a story (haha I know, dope first attempt right?), but I couldn't wait to post these videos up. This was one of the dopest shows I've ever been to in my life! Time practically stood still as Nicholas Payton and his SeXXXtet were out for their set. The second set was Revive Da Live Big Band (worked with artists such as Phonte of Little Brother, Pete Rock and Robert Glasper).. their sound was so full and satisfying, so powerful that it brought out the tap dancers haha! (first vid) After a short break, Talib came out for a few songs and all 3 acts did a set together…Imagine "Get By" performed by an 18 piece brass band, with jazzy undertones. Oh wait, you can just check it out yourselves – 2nd video. Enjoy!